Welcome to JuJu B's Online!
Welcome to our online store! Our website it growing every day with new seasonal items being added to our catalog. You can search by brand name or collection. Everything you see is available for USPS shipping, same-day curbside pick-up or in-store purchase! We welcome questions, comments or suggestions through facebook messenger. Thanks for taking the time to look and for supporting our small business.
Shop Now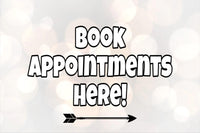 Consigning with Us? Book an appointment here!
Click the button, log in to Facebook and click Book Now. Select a time and set a reminder. Review the consignment policy before your appointment.
30 items or less
Freshly washed/folded
Name brands, see below!
Season appropriate
Click Here
Consignor Access
Consigning with us? Log in to check your balance and status of your inventory!
Click here!
HOW TO CONSIGN
JuJu B's is a consignment shop offering sizes ranging from infant to adult. We offer a 90-day consignment period with a 50/50 split (you get half of anything that sells within the 90 day consignment period). An appointment is needed for drop off and the cirteria is as follows:
1) Maximum of 30 items, freshly washed, folded and free of stains, tears etc.
2) NAME BRANDS ONLY (see our  "brand board" to the right for recommendations)
3) Season appropriate and less than three years old 
AUG-NOV: IDEAL FOR FALL/WINTER ITEMS
FEB-MAY: IDEAL FOR SPRING/SUMMER ITEMS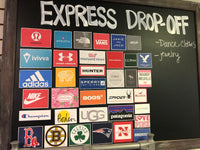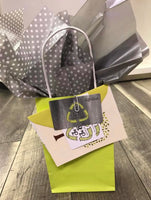 JuJu B's has Gift Cards!
Thrifting is cool! Trendy teens.....Did you know Nordstrom, Macy's and JC Penny are all opening second hand stores in NYC in 2020? Recycle, Repurpose and Re-use.....it's where it's at!!
More About Us.....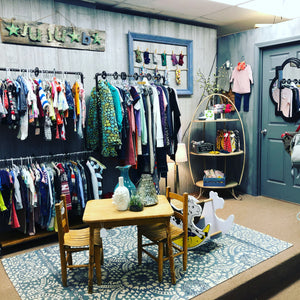 Fab Finds Foxboro
If you haven't been to Fab Finds Foxboro you must go! Located on the Common and full of vintage decor, high-end antiques and gift items. JuJu B's also has a mini boutique inside with some of our higher end items on display. 
fabfindsfoxboro.com
https://www.facebook.com/pg/fabfindsfoxboro/ 
Free Classes
JuJu B's offers free classes for kids every month. Watch our facebook page for invites to yoga, hands on music, story times and craft classes. It's a great way to network!
Community
JuJu B's proudly supports North Attleboro High School's Twelve Plus Program. Our dedicated volunteers help us keep our store clean, up-cycle furniture and even produce merchandise available for purchase.